Currently Reading:
Worldview: Learning to Think and Live Biblically
by Greg Laurie
Category: Christian Living
David Allen Books, 2012
For those who may not know, pastor Greg Laurie of Harvest Church in Riverside, CA is having an evangelistic event on August 26, 2012 called Harvest America. This is an ambitious effort on Greg's part to bring the gospel message to the entire population of the United States of America in order for unbelievers to get saved. The event will take place in Angel Stadium in Anaheim, CA, but for the first time in Harvest history, it will also be broadcast through internet, television, movie theaters, and even churches nationwide. 
Greg Laurie needs all the help it can get if it wants to reach the majority of this nation. It needs more hosting churches that are willing to broadcast this event, where local non-Christians can show up if invited by friends and watch the program in the church, and hopefully get saved afterwards. The ideal scenario is to have Harvest America being shown in every church in all 50 states so every community in America can be reached and invited to this event.
For more information, visit: http://harvestamerica.com/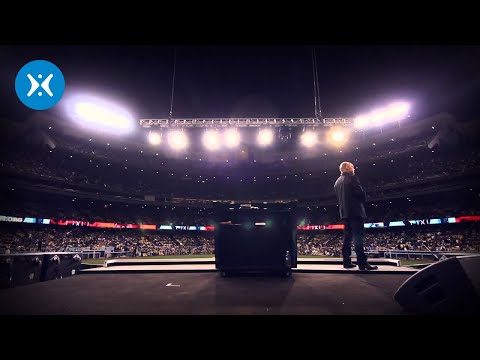 Let us pray for the success of this event, because I sure do want to see this nation changed, and brought back to its Christian roots. Pray for and support Harvest America in whatever way you can: monetary support, church hosting, inviting the unsaved to a local hosting venue, etc. Because remember, evangelism and the Great Commission, by the end of the day, is what the church is called to do. 
May God bring revival to America on August 26.
The back cover description says it all for David Platt's hit book Radical, the NY Times bestseller that has become one of the hottest Christian living and discipleship books in 2011. The author's intention is to challenge the readers to consider if they are truly living the Christian life Jesus told them to live. If they aren't, is it because they have bought into the ideology of the American dream, or the comfort of Westernized Christianity? In bold, straightforward, yet compassionate manner, Platt discusses what Jesus actually said being a disciple was like and challenges the church to undergo a radical transformation to live in such a manner.
David Platt does a tremendous job in speaking forth his message with clarity and biblical accuracy. He touches on certain themes that are much overlooked in American Christianity and challenges the readers in ways that they should be challenged. What's commendable is how he is able to tackle such a subject with such boldness, considering it's a hard one for many Christians inAmericato swallow. The author ties his work up nicely with the final section that guides Christians on how to live out the life Jesus outlined for them. This book is both a hard message and a practical tool for Christian growth that surely serves discipleship well.
 However, be warned that it may be an uncomfortable piece for certain Christians to read, especially the nominal ones. As mentioned, it is bold and often times preachy, which may lead readers to be turned off because of a possible guilt trip it induces. The book's overall message is also a bit familiar, because it has been explored in different ways by other authors such as Francis Chan and Ray Comfort. Yet Radical is still unique in its own way because of its particular angle on the American dream. Such a work makes for a nice additional to the world of Christian literature.
In conclusion, I highly recommend this book. If you are an American citizen and have lived under the influence of modern Christianity, then this book will be one of the most important Christian books you can ever read. This book will give you the proper inspiration and motivation to take your Christian life to a new level, and to see important universal issues that you may not have really thought about.
Book rating: 4.5/5 stars
P.S. If you haven't already, please check out my book on the Homepage, Hollywood Mission: Possible, which had been featured on major news outlets like CNN.com, Christian Post, and Korea Times newspaper. The book tells the true story of my three-year evangelism work inHollywood, where I evangelized many famous actors and actress. Stories include Steven Spielberg, Harrison Ford, Brad Pitt, Tori Spelling, Dan Aykroyd, and many other celebrities. DiscoverHollywood's shocking reaction to Christianity in this revelatory Christian book, which will inspire and teach you to be an effective evangelist for God, being fully equipped to share your faith in work places, social environments, and global missions.
Posting a new sermon I preached called RICH MAN, POOR MAN which is my first expository preaching sermon. It's on Matthew 19:16-30, or the Rich Young Ruler story. You can listen to it below:
Thank you all for your support. Please check out my book, Hollywood Mission: Possible, if you have not already, which is available when you click on my Home Page link.
If you've been following in on Project A-List (on Facebook and Twitter), I reported on April 17 that my friend Jonathan Khan worked on the movie The Look of Love and had a chance to give some gospel tracts to the film's two lead stars, Annette Bening and Ed Harris, after the production wrapped for the day. In order words, Jonathan had a chance to bring the gospel message to these two celebrities.
What was their reaction? 
It was quite funny actually. When Jonathan gave Ed Harris a Million Dollar Bill tract, he said to Ed, "Hey Ed, did you get your Million Dollar Bill yet? Read the message on the back, that's worth more than a million." Ed gave Jonathan a weird stare, as if saying, "Who are you, talking to me?" Nonetheless, Ed just took the bill and walked away back to his dressing room.
Jonathan then approached Annette and said the exact same thing to her while he handed her the Million Dollar Bill tract. However, Annette had a very bright and cheerful personality. She took the bill, all smiley, and said to Jonathan, "This must have a positive spiritual message on it, doesn't it?" 
I have no idea how Annette knew the tract had any sort of spiritual or religious content on it, but it seemed as if she were open to the things of God. What a blessing.
Let us pray for the salvation of these two actors. Especially Ed Harris. Maybe throw in Warren Beatty at the same time, since he's Annette's husband.
 P.S. If you don't already know, my book Hollywood Mission: Possible, available at Amazon and BN in both Kindle and paperback, contains many stories such as the one I described above. If you want to read on true evangelism stories regarding the like of Spielberg, Brad Pitt, and Harrison Ford, then get a copy today!
Welcome everyone to my new official site! There are still some minor adjustments in the works, but this is pretty much the overall design of my site. I hope you find this site easier to nagivate and definitely more attactive than my last one. More updates on the way!
A Description Here…
Date: Mat 10,2011
Hollywood believes in "God," but who do they say Jesus is?
Hollywood Mission: Possible tells the true story of Steve Cha, a Christian who infiltrated Hollywood with the purpose of carrying out one mission: to bring the light of salvation to those entrapped by the powers of darkness. During his three-year journey, Steve evangelized many famous actors, actresses, directors, and aspirants in Tinsel Town. Though he faced obstacles and threats along the way, Steve survived the mission and now opens up his confidential file for the world to see.
Steve's revelatory autobiography recounts how the gospel was shared with celebrities such as Steven Spielberg, Brad Pitt, Harrison Ford, Dan Aykroyd, and many other stars. Unprecedented in the genre, Hollywood Mission: Possible will enlighten, humor, shock, and ultimately inspire readers. Its evangelism scenarios provide a solid script for Christians willing to answer God's casting call to bring spiritual light to the entertainment industry, and most importantly to the world. Discussion Guide Included.
"Here is the story of one man's testimony in Tinsel Town. Reading Steve's candid and compelling account made me wonder what I would say had I moment to share Christ with Brad Pitt, Kiefer Sutherland, or Tori Spelling." – Robert J. Morgan, Author, Speaker, Pastor
"Hollywood continues to set the pace in leading millions in Western culture to think and behave in more godless and self-destructive ways. The brokenness and hopelessness that accompanies Hollywood's philosophy is rarely pondered and less frequently exposed by those within its ranks. I am grateful for Steve Cha's heart, which so passionately desires to see those in today's movie and television industry come to realize their need for the gospel of Jesus Christ. How strategic it is to have those within the industry stand up and unabashedly proclaim the Lordship of Christ in such a needful time." – Dr. Mike Fabarez, Focal Point Ministry
"You may not agree with Steve's methods, but this book will motivate you to be a more passionate evangelist. Hollywood Mission: Possible is a fast-moving look at Cha's life, as well as his approach to evangelism, but ultimately it ends up making the reader ask this question: 'Am I doing all I can to reach the lost?'" – Jesse Johnson, Professor of Evangelism, The Master's Seminary
"Whether you are a Christian who shares his/her faith, a Christian who doesn't, or simply a seeking unbeliever, I highly recommend this book. Never before have we witnessed firsthand the gospel being preached behind the scenes on actual movie sets and TV shows!" – Jonathan Khan, Outreach Trainer, Grace Community Church, Sun Valley, CA