September 24, 2012 4:20 pm
Currently Reading:
Nine Marks of a Healthy Church
by Mark Dever
Category: Church Ministry
Crossway, 2004 (new ed.)
A Hollywood evangelism story to keep in your prayers. This was from one of Ray Comfort's evangelism encounters in the past, involving Arnold Schwarzenegger: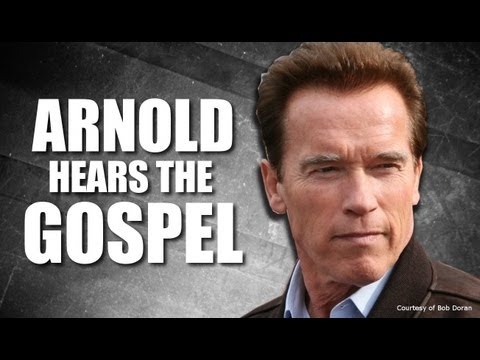 September 12, 2012 5:27 am
Currently Reading:
The Master's Plan for the Church
by John MacArthur
Category: Church Ministry
Moody Publishers, 2008
I think I might start up a new weekly column devoted to sharing some wise words and quotes from Christian authors, preachers, and leaders from past and present. These past few days have been a great joy for me to really soak in fabulous, inspiring words from Christian books I read. So I might as well share some interesting treasures I find from time to time, starting with these two:
"Our worst days are never so bad that you are beyond the reach of God's grace. And your best days are never so good that you are beyond the need of God's grace." – Jerry Bridges, The Discipline of Grace
"A Christianity that does not have as its primary focus the deepening of passions for God is a false Christianity, no matter how zealously it seeks conversions or how forcefully it advocates righteous behavior." – J.D. Greear, Gospel 
September 6, 2012 4:54 am
Currently Reading:
God's Lesser Glory: The Diminished God of Open Theism
by Bruce A. Ware
Category: Theology / Apologetics
Crossway Books, 2000
For those living in Los Angeles, Harvest is hosting an evangelistic event at Dodger Stadium on the weekend of September 8th and 9th. This will be a great opportunity to bring unbelieving friends and family to not only hear some great Christian music, but to listen to an always riveting and impactful gospel message from speaker Greg Laurie. Let us pray for the salvation of thousands of souls in Los Angeles this weekend. Liberal cities like Los Angeles can sure use all the help it can get.
Harvest L.A. is also looking for Follow-Up Workers. These are people who follow-up with new converts/professions of faith in the baseball field and plug them into healthy Bible churches, if not check on their understanding to see if they really did come to saving faith or not. The sign-up is here: http://www.harvest.org/crusades/2012/los-angeles/
"The harvest is plentiful, but the laborers are few; therefore beseech the Lord of the harvest to send out laborers into His harvest." – Luke 10:2 (NASB)
September 2, 2012 5:41 am
Currently Reading:
Basic Bible Interpretation: A Practical Guide to Discovering Biblical Truth
by Roy B. Zuck
Category: Hermeneutics / Biblical Studies
David C. Cook Publishing, 1991
Listed below are two recent features of me and my book, Hollywood Mission: Possible. The first one is for a periodical that circulates around the Toluca Lake and Burbank area in Southern California called The Tolucan Times: http://tolucantimes.info/section/inside-this-issue/hollywood-mission-possible-icrs-orlando-2/
The second one is from the popular multi-faith site called BeliefNet: http://www.beliefnet.com/Entertainment/Books/Fighting-for-Souls-in-Hollywood.aspx