"You Never Let Go" by Matt Redman is a popular contemporary worship song. Here is a nice rendition from actress AJ Michalka, who starred in quite an inspirational movie called Grace Unplugged. Let's always be praying for celebrities, especially the Christian ones working in Hollywood: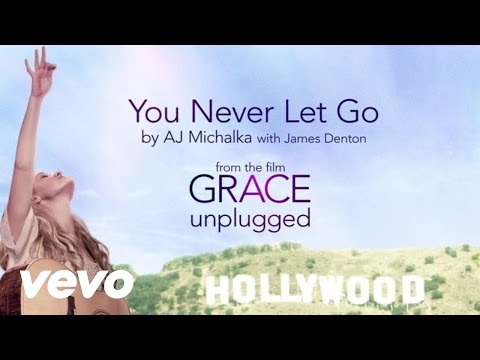 Currently Reading:
Transforming Prayer: How Everything Changes When You Seek God's Face
By Daniel Henderson
Category: Prayer / Christian Living
2011, Bethany House
Question: Steve, how will you view the place of children in the church? What is the church's responsibility to children and children's ministry? How will you respond to children (and their parents) who desire to be baptized and become members of the church?
Answer: Children of all ages should always be a subject of the church's care. They should not be neglected or treated as merely a side-project in which the church is there to babysit them or entertain them with stories. Like all people, we must see children as part of our Great Commission (Matt 28:18-20) efforts in which we are actively seeking to evangelize and disciple them. Since these children are the future generation who will lead, govern, and influence culture, we must see to it that they come to salvation in Christ and be instilled with a Christian worldview so they can honor the Lord with their lives in the future and be a light in society. This shows how important children are in our ministry work.
In fact, the New Testament depicts Jesus as having a particular fondness for children. Matthew 19:14 says, "Let the children alone, and do not hinder them from coming to Me; for the kingdom of heaven belongs to such as these." Jesus understood the importance of caring for and fostering the faith of the youth. Children are humble, dependent, teachable, and tender in their conscience, which is why the church must devote a good amount of time teaching them the fundamentals of the faith. Ecclesiastes 12:1 tells us to remember our Creator in the days of our youth, because as time goes by, people's heart becomes hardened and they get desensitized to the sinful lifestyle. Deuteronomy 6:7 captures the important principle of parents passing down godly instruction to their children (as Israelites did in the days of Moses), when it says, "These words, which I am commanding you today, shall be on your heart. You shall teach them diligently to your sons and shall talk of them when you sit in your house and when you walk by the way and when you lie down and when you rise up." This means that parents should make every effort to speak about and glorify God in conversation in front of the children, and teach them Scripture with the hopes that they will be godly people in the future.
The church has a major responsibility for both ministering to the children and teaching parents how to guide their children in the Christian faith. Like I have said, the church's education or youth department does not exist to give children a pastime, a playground, or a social circle. These things are good, but they should be part of the larger agenda of seeking to instill the gospel within children so they can be saved and transformed by the Word of God and the Holy Spirit.    The children's ministry must be faithful to preach the gospel to children. It must be able to evangelize the children, whether through the pulpit or through personal discipleship, in which children learn the truth of God as Creator, man as a lawbreaker, the eternal punishment of hell, the incarnation of Christ, His atonement, the resurrection, and repentance and faith. The ministry must also be committed to teaching children the whole counsel of God, or the contents of the entire Bible. It must do so in a manner that is understandable and relatable, since children do not have an attention span or comprehension level that is the same as adults. To teach the Word of God in a way that connects with children, but at the same time is confident, full, and truthful, is to practice what Paul did when he became "all things to all people so that by all means [he] might save some" (1 Cor 9:22).
The children's ministry should help children not only see the truth of God, the gospel, and Christian living, but be able to understand and defend it. That is why apologetics is an ideal, if not significant, part of children's discipleship, which must be presented through pulpit preaching, Bible camps, Bible studies, or personal teacher/student discipleships in class. As children slowly progress toward adolescence, they encounter struggles of finding specific questions to their faith, especially since they are bombarded with anti-biblical messages from the media, school, and friends. This is how many teenagers end up leaving the church and the faith once they graduate from high school. Although the Bible teaches that internalization of the gospel by faith is the means by which children remain in the faith, God still places importance in the church's ability to "give an answer to everyone who asks you to give the reason for the hope that is in you." That is why gospel ministry should always have a healthy dose of being able to shed light on the validity of Scripture through scientific, philosophical, prophetic, and archaeological discussions. It gives children more reason to come to faith, and others a tremendous encouragement to grow in their faith and defend it in public.
As much as the church is involved in the spiritual growth of children, parents must likewise be committed to this task. It is not enough for parents to simply drop kids off at church on Sundays and go on with the rest of secular life on weekdays. Parents must be committed as Christians, evangelists, and disciplemakers to disciple their children in the faith, starting from the time children are able to speak and learn. That is the whole principle of Deuteronomy 6:9. That is why the church should have regular meetings with parents to inform them of their children's progress in the faith and what they can do to help in the church's efforts. Parents must be taught the importance of having regular Bible devotions with the children, teaching them as much in the Bible as they can. They must also train their children in all righteousness, which includes instruction, reproof, rebuke, etc (Prov 22:6, 15, 2 Tim 3:16-17). Parents must also be taught the importance of living out a Christian worldview as a testimony to their children, in which all of their speech and action glorifies God in truth and grace. Parents must model such things as holy living, prayer, Scripture reading, evangelism, proper exercise of Christian liberty, godly discipline, and attitudes of thanksgiving, faith, love, and other practices that give credence to the gospel and the work of the Holy Spirit. It is through the teaching and testimony of parents that many children come to saving faith, because they see their parents good works and glorify the Father in heaven (Matt 5:16).
If children make a profession of faith and desire to be baptized and serve in the church, the children's ministry should follow several key steps. The church should make sure the child is baptized before taking communion and serving in any major department of the church, since baptism is the first major step of a Christian's obedience to the Lord. The church should be eager and joyful to baptize the child/teenager. However, they should take precaution by ascertaining to the best of their ability the child/teenager's salvation. This is done by asking the teenager his salvation testimony and observing fruits of saving faith for a short period of time. After the child is publicly baptized, he is fully entitled to become a member of the church and receive the benefits that it entails (ex. serving in church, deacon's funds, accountability). The child/teenager should take a member's class or at least be instructed by a brethren in Christ so he/she can understand the purpose of church membership and what commitments are involved. This model is very similar to the process with adult Christians who want to become church members.
Ministry to children is challenging at times, but significant and rewarding. They, like all unbelievers, need the gospel and need to be taught the truth of Scripture with power, love, and conviction. That is why the church should give a significant amount of their time, resource, and help to specifically evangelizing and discipling children in the faith, and teaching parents how to do likewise with specific strategies.
Question: Steve, what are your views on styles of church music?
Answer: The type of music played in church services is an interesting topic, although one that can be somewhat divisive based on one's nationality, upbringing, musical tastes, age, etc. The Bible does not explicitly state what kind of music is to be played in church in worshipping the Lord. For this reason, a Christian cannot be too dogmatic on insisting on a certain musical genre or type. However, there are still some good tips that I can propose in approaching this topic, which is my view on styles of church music.
First, the music should be based on truth. What I mean by this is that the lyrics of the song should exalt God with accurate theology. The song should always have biblical content that brilliantly extols the sovereignty, grace, love, justice, truth, power, and even triune nature of the Holy One. John 4:24 states that all worship of God is to be done in spirit and in truth, which is why it is important that the lyrics of the song accurately portray the God of the Bible. The lyrics should not be so vague or general that the songs could be speaking of the God of Islam, Catholicism, or Judaism, and so inaccurate that it portrays a complete idol. It must capture the nature and character of Yahweh, and also point people to reflect upon and worship Jesus Christ through the gospel. That is really the heart of all praise music in church, whether it is contemporary music or traditional hymns. The content of the music not only honors God, but instructs the saints who should be edified by it in all learning and meditation. Ephesians 5:19 instructs the church to "speak to one another in psalms and hymns and spiritual songs, singing and making melody with your heart to the Lord; always giving thanks for all things in the name of our Lord Jesus Christ to God, even the Father."
Second, the music should properly capture what it means to worship in spirit. This means that the music should not only be theologically rich, but resonate with the human heart. This principle is also captured in Ephesians 5:19, as well as in many Old Testament passages. Psalm 86:12 states, "I will give thanks to You, O Lord my God, with all my heart, and will glorify Your name forever." A word of caution must be said regarding this idea. Sometimes people place too much emphasis on this principle that they get carried away in it, giving themselves over to emotional frenzy without regard to how others around them feel about it. Thus they cause anxiety in public worship and divisions in the church. Music should not do this, as 1 Corinthians 14:33 teaches that the Lord is not one who promotes disorder, but unity and peace within the church. All music should be emotionally resonant, but at the same time, be able to unite the congregation in worship.
Third, the music should be appropriate in the cultural context of the local church. I am now addressing the styles and/or genres of music that should be played in public worship, or even in Bible studies. Questions are asked regarding what style of music should be played. Contemporary worship songs? Christian pop songs? Ancient hymns? Modern hymns? What genre? Pop? Rock? R&B? Hip-hop?
As I have said, Scripture does not specifically forbid or endorse any particular music styles or instruments (except the timbre, lyres, and tambourines that were characteristic of the Old Testament people). If all things are truly done to the glory of God (1 Cor 10:31), then all music styles are acceptable to God, given that it is God-exalting and does not contain profane, blasphemous, or questionable expressions (Eph 5:4).
Though acceptable songs of worship may take many sizes and shapes in the Christian music industry, the church must be cautious in what songs or styles of music to select for public worship. They must be songs that are theologically sound and that causes people to worship the Lord with the right attitude and spirit, and there are a few genres that do not accomplish this as well as certain other genres. For example, I prefer traditional hymns and contemporary worship songs which incorporate a mixture of guitar, drums, and keyboard, and other times organs, piano, and violins. I would find it a bit unsettling if the church made all the congregants sing to hip-hop or heavy metal rock, no matter how clean the lyrics are. It is not because hip-hop and heavy metal are in themselves wicked or tasteless, but that in the context of corporate praise, it might not be the most fitting and unanimously loved choice. This feeling has much to do with the social stigma or cultural affiliation of these music genres, which is often times associated with worldliness and sinful expressions in the secular music industry. That is why it is wise at times to consider whether music like these (or any other practices within Christian liberty for that matter) should be entertained in the church if they are so heavily attached to the unbelieving and/or pagan world. We should never seek to cause others to stumble into sin or be tempted if this is really the case (Rom 12:1-2; 14:13-23; 1 Cor 8:13). However, every situation differs based on cultural and historical context.
With that said, I believe that churches should incorporate music that can best fit the age or cultural demographics of the local church. If the church is composed of mainly old people who love organs and choir, then it is best to go with that particular flow. However, if the church is made up of mostly younger people who can relate better with guitars and drums, then that should the music style of the church. And if the church is made up of a combination of old and young people, then the church should be able to incorporate music that can accommodate both groups fairly well, especially in mixing contemporary songs and old hymns. In any case, music is an important element of church and public worship, but it should never split churches or be a Christian's sole purpose in choosing which church to be a member of. Sometimes a Christian will have to give up some of his particular tastes in music for the greater benefit and unity of the church. However, my view on music style, again, is that it be done in spirit and in truth, and can accommodate the demographic as best as possible.
Recommended Resource: Worship Matters by Bob Kauflin
Question: Steve, please defend the concept of the rapture biblically. When will it take place and why?
Answer: The rapture of the church is a subject of debate in evangelicalism. The three main views concerning the timing of the rapture are pre-tribulation, mid-tribulation, and post-tribulation. Scripture contains passages that speak clearly on the concept of the future rapture, although the timing of the event is not quite as explicit or developed as one would hope. Although I am not as dogmatic concerning the rapture timing as I am with other eschatological subjects such as the millennium, I still believe in the merit of uncovering the truth about this matter, as with many other Bible subjects. I believe, through piecing together all the pieces of the puzzle in the New Testament, that the Bible teaches a pre-tribulation rapture. This means that the rapture of the church – or Jesus descending on the clouds to take His saints away to glorification – occurs before the 7-Year Tribulation. Jesus takes the dead and living saints at that time away to heaven before He unleashes His wrath and judgment upon the inhabitants of the earth for 7 years.
There a few good reasons to believe in the pre-tribulation rapture view. The first has to do with the purpose of the rapture. It is meant to reward the saints for their faith and give them rest from the labors. In contrast, the day of the Lord judgment that happens during the Tribulation period is meant to punish unbelievers on earth for their rejection of God in general and special revelation. We get a glimpse of this in 1 Thessalonians 4:13-18 when Paul describes the future event of the rapture in order to encourage and comfort the distraught saints. Paul begins by saying, "But we do not want you to be uninformed, brethren, about those who are asleep, so that you will not grieve as do the rest who have no hope." From here, the Apostle explains the process of the rapture. Because they are "uninformed,"
Paul wants to enlighten them on an event that has never really been disclosed before. About 4 to 5 years later in A.D. 55, Paul writes in 1 Corinthians 15:51 that this rapture event is a "mystery." The Greek word for mystery (musterion) also appears in Ephesians 5:32 to describe the mystery of the church (which has never been disclosed in the OT) and of marriage (which has also never been explained in the OT). Likewise, the word musterion describes the mystery of the rapture. This implies that the concept of the rapture has never been revealed before, either in the OT or during Jesus' three-year ministry on earth. If this is correct, then the rapture of the saints is not the same event described in the Olivet Discourse (Matthew 25) or in the book of Revelation (Rev 20:4). To link the two events (which is essentially post-tribulation rapture) is to equate the Christ's coming in the rapture as one and the same as Christ's second coming to judge the world and set up His kingdom.
At times, these two events have striking similarities, and equating them as the same happening makes for a much simpler understanding of eschatological events. However, there are some problems with this view. The purpose and nature of the rapture differs significantly from that of the second coming of Christ. At the rapture, the saints go to meet the Lord in the air (1 Thess 4:17), while saints return with the Lord at the second coming (Rev 19:4). The rapture is described as imminent (1 Thess 4:13-18: 1 Cor 15:50-58), while the second coming cannot happen until after the signs of the Great Tribulation take place (2 Thess 2:4; Matt 24:15-30). The rapture is associated with comfort and deliverance (1 Thess 4:13-18), while the second coming is associated with fear and judgment (Matt 24:40-41).
Some critics have contended that the word for meet (apantesin) in 1 Thessalonians 4:17 supports the post-trib rapture view. The technical force of this word, as used in the secular Hellenistic vernacular, implies that an important visitor is formally met by a delegation of citizens and ceremonially escorted back into the city. On this basis, some scholars contend that Christians go out to meet Jesus and return with Him as he continues His descent to earth. However, the content does not indicate that Christians willingly advance on Christ to meet Him, but are snatched away by divine will, which removes this passage's intention from its Hellenistic sense. Believers will meet the Lord in the air and continue onward to where He is (Jn 14:2-3), until the end of the Tribulation, when they will return with Christ.
The entire end-times presentation of 1 Thessalonians 4:13-18 and 5:1-11 favors this case. The Thessalonian believers in A.D. 51 were in a state of fear, anxiety, and panic because they thought that they were in the Day of the Lord judgment because of the trials they were facing and persecution from enemies. The Thessalonians understood, most likely from both the OT and Jesus' teachings, that the Day of the Lord is to be a specific time of intense persecution and horrific world events, which is what they thought was happening around them. This favors the futurist view of the book of Revelation. Paul's point of revealing the rapture mystery in 4:13-18 was to show the Thessalonians (and the universal church) that believers will not be appointed to suffer the 7-Year Tribulation, but will be saved out of it. That is why Paul writes in 5:1-3, "Now as to the times and the epochs, brethren, you have no need of anything to be written to you. For you yourselves know full well that the day of the Lord will come just like a thief in the night. While they are saying, "Peace and safety!" then destruction will come upon them suddenly like labor pains upon a woman with child, and they will not escape."
Paul urges the believers in Thessalonica to ready themselves in salvation so they will not be left behind for the Day of the Lord judgment. Those who are saved and filled with the Holy Spirit will not have to worry about the Day of the Lord coming upon them suddenly. That is why Paul goes on to say, "But you, brethren, are not in darkness, that the day would overtake you like a thief." Because once the rapture happens, then the Day of the Lord starts immediately. The rapture is meant to comfort and give hope to the saints who feared for the fate of their deceased Christian relatives and the troubles that were coming upon them. Paul says, "For God has not destined us for wrath, but for obtaining salvation through our Lord Jesus Christ…Therefore, encourage one another and build up one another, just as you also are doing."
There are other clues in the Bible that teach us that the rapture occurs before the time of the 7-Year Tribulation. In Revelation 6-19, God describes the events that must "soon take place" (Rev 1:1; 22:6) in the world. Nowhere during John's writings do we see any mention of the church on earth. However, we constantly see references to Israel, that is, ethnic Israel that is made up of the 12 tribes of Jacob, as the entity that is suffering on earth during the time, but also redeemed at the very end. This is obviously ethnic Israel (and not the current church), not only because of the text identifies it as such (Rev 12:1), but because other passages of the Bible speak about Israel's ultimate redemption during the last days (Deut 30:1-10; Isaiah 59:20-21; Ezek 37:1-14; Zech 12:10; Rom 11:26). Since the book of Revelation does speak specifically about the end times, it makes perfect sense that this passage speaks about God's sovereign plan of redeeming Israel, and judging its enemies, as ancient prophecy predicted.
The early portion of Revelation also speaks about the possible timing of the rapture. The book of Revelation addresses seven particular churches, yet these churches are representative of the type of churches that would exist throughout history until the time of Jesus' second advent. The Philadelphian church is the exemplary type of church with minimal flaws. The reward for their saving faith, and the fruits of it, is that they will be delivered out of a particular time of "testing" that is coming upon the world. Revelation 3:10 states, "Because you have kept the word of My perseverance, I also will keep you from the hour of testing, that house which is about to come upon the whole world, to test those who dwell on the earth." Critics contend that this merely means that Jesus will preserve His church from major harm and distress on earth while the Tribulation is happening all around them. But if one examines the pattern of Jesus' exhortation to the 7 churches of Asia Minor, the reward for those who "overcome" and remain faithful to the end always speaks of consummated salvation and the benefits that come along with it. Believers will eat of the tree of life (2:7), escape the second death (2:11), be given a white stone (2:17), and will be given authority over the nations (2:26). These rewards all speak of believers who have received their glorified bodies and have entered the eternal state. Likewise, the message to the Philadelphia church regarding being kept from "the hour of testing" most likely has salvific implications as well. This means that believers will be rescued out of the Tribulation and enter the eternal state via the rapture.
We know this period of testing to be 7 years most notably from Daniel 9:27. It says, "And he [Antichrist] will make a firm covenant with the many [people of Israel] for one week [7 years], but in the middle of the week he will put a stop to sacrifice and grain offering; and on the wing of abominations will come one who makes desolate, even until a complete destruction, one that is decreed, is poured out on the one who makes desolate." This is a picture of an event that happens in the Great Tribulation (Matt 24:15; Rev 13:6, 15), once again a time devoid of any mention of the church, but a time in which God finishes His salvation plan with Israel.
The pre-trib rapture edifies us in many ways. It teaches us to be on guard with our holy living, defense of the gospel, and evangelism mission, because Christ's return for the church could happen at any moment. Christians should take this seriously because they do not want to be ashamed at His coming, after which He will judge Christians in heaven at the Bema Seat for they did with their time and resources on earth (2 Cor 5:10). The pre-trib rapture also gives tremendous hope and relief to Christians. Although the final living generation will no doubt be the recipient of much oppression and persecution from the secular world, Christ promises that they will not endure the worst part of it (in the 7-Tribulation) but will be delivered out of it, since those who are saved have no reason to be destined for God's wrath, but only His deliverance.
Recommended Resource: Understanding End Times Prophecy by Paul Benware
Currently Reading:
Seven Reasons Why You Can Trust the Bible
by Erwin W. Lutzer
Category: Christian Living
2008 Expanded Edition, Moody
A few weeks ago, I went to an acupuncturist in Los Angeles to begin treatment on my migraine headaches. When I arrived, there was a cop car and paparazzi in front of the office. I didn't know what was going on until out walks the singer Gwen Stefani, as she quickly got into her car and drove off. The doctor later told me that Gwen was one of her weekly patients in the office. Just yesterday night, I prayed with one of my church buddies that the Lord would providentially allow us to meet on the same day and same time today in order so I can evangelize/get the gospel message to her. We didn't know what to expect.
By God's grace, our prayers were miraculously answered. When I went in for my appointment time today, Gwen came in around the same time, and I was able to do my usual "Hollywood Mission: Possible' thing with her. She received one of the Are You a Good Person tracts from Living Waters Ministry, which has also been given to celebrities like Harrison Ford, Keifer Sutherland, and Tori Spelling.
Please pray for the salvation of this lady, that she would repent and trust in the Savior today.
To read more Hollywood evangelism celebrity stories from my 3 years in Hollywood, get a copy of my book, Hollywood Mission: Possible, at Amazon.
Christians advocate social justice, but exactly does this look like? Do we have a tendency to pick which issues we want to address and act upon, while ignoring others? How does this form of social justice counter the culture around us? Is it suppose to?
In David Platt's new book Counter Culture, the author answers all of these questions in a stunning way, making this not just another "social justice" book. In fact, I would say that this is the social justice book that I have been waiting for a long time. It goes beyond "social justice." It is a call to be counter cultural. In this book is presented 10 different issues that go against culture, but God calls us to not ignore these things: They are 1. Pluralism, 2. Poverty, 3. Abortion, 4. The poor, 5. Sex trafficking, 6. Gay Marriage, 7. Pornography, 8. Racism, 9. Persecution, 10. Spiritual Death.
What is fascinating about this book is that the author does not just pick and choose which righteous issue to explore. Unlike liberal and progressive Christianity which tends to favor the cause of fighting for poor and racial equality, but is very ambivalent about sin issues like homosexuality and abortion, Counter Culture pulls no punches. If one calls himself a Christian willing to be a light in this world, he must be consistent and committed to all causes of social injustice, which includes defending God's design of marriage, the unborn who are slaughtered each year in the womb, and purity in light of pornographic influences in society. This is one of the incredible strengths of this book – bringing to light issues that are hardly addressed in social justice books and challenging believers to act upon these things.
However, all of these things would not make sense if it is not for the gospel. Platt uses the first chapter to explain the meaning of the gospel, how that relates to God's character, and how that relates to us. In fact, if we do not understand the gospel, then we have no framework to understand why marriage is the way it is (and we defend it), why abortion is wrong, why racism is counterproductive, and why ignoring the plight of the poor is unbiblical. The gospel is the foundation which explains why we stand up to these particular issues and why they are wrong to begin with. It also gives us a heart for the lost, seeking to establish righteousness because of who God is.
One of the most impressive things about this book, which puts everything into perspective, is the categorization of evangelism as a type of "social justice." Although God is the ultimate judge who will condemn unbelievers to hell for their sin and rejection of Christ, it is our duty and responsibility to bring that gospel to as many people as possible until that time. That is the mission of the church (Matt 28:18-20). That is the work of the kingdom. To rescue people from the spiritual disease of sin and its eternal consequence is the most righteous deed we can do for an unbeliever. Failure to do so is in fact the greatest social injustice. Millions of people die of starvation, disease, and abortion, yet millions more die everyday from sin. If we do not bring them the cure of the gospel in evangelism, then all our efforts in helping people and reforming society is pointless.
This book, which is a series of introductory discussions into current injustices in society that needs to be addressed, is a well-put together and well thought out book. It is extremely convicting, challenging, and necessary. It is exactly what the world needs now. As I mentioned, it is not merely a "social justice" book. It is a counter culture book, grounded in the truth of the gospel. That is why it is a book I would highly recommend to any Christian, a book that should be on every book shelf.
Note: I received this book as a complimentary copy from Tyndale Publishing. I was not obligated to give a good review, but only my honest opinion.
Blessed to have appeared on Cleveland Radio Broadcast from Cleveland, OH, with host Mark Johnson. Here is a YouTube video of my interview: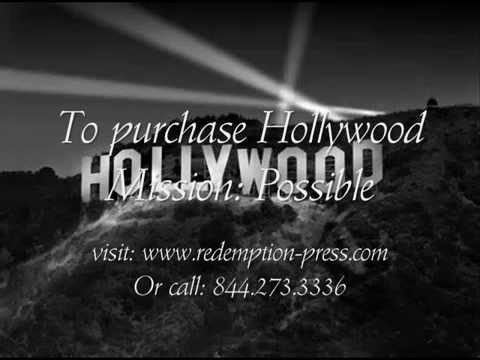 For the full original version, go to: http://www.libertyhillbc.org/
Remember that you can still purchase a copy of Hollywood Mission: Possible for a discount price on Amazon and B&N!
Currently Reading:
Counter Culture: A Compassionate Call to Counter Culture in a World of Poverty, Same-Sex Marriage, Racism, Sex Slavery, Immigration, Persecution, Abortion, Orphans, and Pornography
by David Platt
Category: Christian Living
2015, Tyndale
Question: Steve, in order to accept a pastoral position at a church, which theological differences between you and the church would be: (a) non-negotiable—i.e., you would not accept the position if there was disagreement between you and the church's doctrinal statement; (b) tolerable, but you would reserve the right to teach otherwise patiently; (c) possible to co-exist indefinitely and peacefully?
Answer: Although it is ideal for a pastor/elder to be associated with a church that is in full doctrinal agreement with what the pastor believes about the Bible, there are many cases in which a pastor must decide whether he can shepherd a church in which he has some theological disagreements with, whether it is minor or major. This happens especially with denominational churches that have set practices and beliefs based on historic ecclesiastical tradition, some of which are not wrong, but are also not biblically supported.
What theological factors must a pastor consider when taking on a church? What are doctrines that are paramount? Which are tolerable? Which are non-issues? Must every pastor decide the same way?
First, the pastor must be committed to the non-negotiables of Christianity before choosing a church to candidate at. The non-negotiables are matters dealing with the nature of God, salvation and Christian living. The pastor must examine whether or not the church holds to a true understanding of God, in terms of His nature, character, and attributes. The church should understand God as the eternal, omnipotent, omniscient, omnipresent, immutable, loving, just, righteous, and holy Being. The church must also believe that Jesus is fully God and fully Man, and that the Holy Spirit likewise holds to all the characteristics of God. Any church that severely distorts the character of God is practicing unrepentant idolatry (Ex 20:3; 1 Jn 4:3; 2 Jn 1:7). That means the church cannot believe that God knows partial information, is not entirely sovereign, that Jesus is partially man, or that God is only love and not just or holy. This is the first area of the non-negotiables.
Second, the church must also hold to a right view of the gospel, and not a perverted gospel such as the Prosperity, Social, Kingdom, or Dominion Gospel. Even if the church abides by an orthodox understanding of the gospel, there is a tendency in seeker-sensitive or contemporary churches to water down that gospel, in which they fail to really preach about God's holiness, sin, judgment, hell, or repentance. So the first non-negotiable to look for is the church's openness, and even passion, to uphold and teach the gospel in all its brutal honesty. Galatians 1:8 warns, "But even if we, or an angel from heaven, should preach to you a gospel contrary to what we have preached to you, he is to be accursed!" Jude 3 also exhorts, "…I felt it necessary to write to you appealing that you contend earnestly for the faith which was once for all handed down to the saints." Pastors are not only to preach the gospel, but stand up for it, defend it, and not compromise it in all circumstances.
The third area that is non-negotiable is issues dealing with sanctification, Christian growth, and holy living. This means that the church should never compromise, justify, or approve of practices that the Bible deems as blatantly sinful. Many liberal and progressive churches in the mainline Protestant camp advocate practices like love and social justice, but also teach a dangerous form of "acceptance" and "tolerance" in which they openly support abortion, gay marriage, co-habitation, profanity, approval of other religions, and other unbiblical practices. Anytime a "church" justifies or labels anything sinful to be good, or at least morally acceptable, and anything righteous and holy to be evil, then it ceases to be a church in God's eyes. A church should never in any ways hinder a Christian's strive for holiness, if not cause them to stumble into a severe pattern or support of certain sins.
This is the point of the Apostle John's discussion in the opening section of Revelation, in which certain churches are condemned for its acceptance of sinful practices, with no intention to repent. For example, John addresses the church in Thyatira and proclaims, "But I have this against you, that you tolerate the woman Jezebel, who calls herself a prophetess, and she teaches and leads My bond-servants astray so that they commit acts of immorality and eat things sacrificed to idols." Christ cherishes the purity of her bride (the church), and anything that seeks to destroy that comes under God's judgment (Mk 9:42). That is why the bride is called to be faithful to her groom (Jesus) (2 Cor 11:2; Eph 5:24). This is why pastors should never accept a position at a church if this area is in any ways compromised in a church.
Once the non-negotiables are considered, the pastor now must work out the tolerable issues (in which he might have opportunities to teach what the Bible says about those issues in due time). The tolerable issues are secondary matters of the Christian faith which do not prove a church or a Christian to be heretical or necessarily lacking saving faith. Yet these issues are significant enough that they can split churches or cause brethren to respectfully conduct Christian ministry separately. These tolerable issues include modes of baptism (full-immersion vs. sprinkling, paedobaptism (infant) vs. credobaptism (adult), eschatology (premillennialism vs. amillennialism, futurism vs. preterism), church government (plurality elder rule vs. Presbyterian rule), sign gifts (cessationism vs. continuationism), aetiology (theistic evolution vs. creationism), preaching (expository vs. topical), the Great Commission (evangelism and discipleship vs. gospel and social justice), and others issues. These differences in interpretation and practice do not mean that it is pointless or futile to discover and teach what the Bible says, only that it is not foundational enough to discredit a believer as to his identity as a Christian. There are true believers in many of these categories who indeed preach the true gospel and uphold a high standard of Christian living, but for the sake of the church's unity and peace, they decide to do church separately.
This is also an issue that the pastor must consider according to his conscience, ministry goals, and ability to work with Christians of varying beliefs. Is the pastor content enough to focus on the major aspects of the gospel and Christian living in his preaching, teaching, and counseling? If the answer is yes, then the pastor can by all means pursue a church in which he disagrees on these tolerable doctrines, possibly praying that the Lord will open up opportunities for him to teach the true interpretation of these doctrines as time goes by? However, if the pastor is not comfortable with such churches (possibly because his ministry goal requires that he places a major emphasis on even many of the tolerable issues of the Christian faith, or that he has a low tolerance for disagreement with the elders and laity), then the pastor should candidate at a church in which he will be in agreement with both the non-negotiable and tolerable issues. I say this for the sake of his conscience, his compatibility with the church, and the effectiveness of his preaching through the entire Bible.
Finally, there are issues that are possible to exist peacefully. These are the very peripheral issues of the Christian faith. These are issues that are not on the level of the first two areas that I discussed, and are not important enough to split a church. This means that even if members of a church hold varying opinions of issues in this category, the church should still be united in peace, since it does not affect the practices of the ministry. These issues include mysterious or underdeveloped teachings in Scripture (ex. the designation of OT saints before Jesus' first coming, the meaning of being "baptized for the dead" as discussed in 2 Corinthians, the interpretation of the "sons of God" in Genesis 6). These issues also include matters pertaining to Christian liberty: formal vs. informal dress for Sunday service, no alcohol consumption vs. some alcohol consumption, weekly communion vs. monthly communion, contemporary music vs. hymnal music, church building vs. school setting, work on Sunday vs. rest on Sunday, etc.
With that said, candidating at a church is a major process, and one that a pastor should not take lightly. A union between a pastor and a local church is similar to a union between a man and a woman in marriage. That is why it is important that the pastor understand the importance of not compromising on the non-negotiables, deciding whether he can handle a church with tolerable doctrines, and not being dogmatic on peripheral issues.
John Thompson's Jesus, Bread, and Chocolate is a new Christian living book that seeks to recover a sense of "organic" Christianity that stresses community, relationships, real conversations, and spirituality in contrast to the industrialized, structured, synthetic, and mass market driven approach that he likens to the "industrial, synthetic food." There are some valuable lessons that is learned through reading this book, which stresses the importance of keeping things real instead of treating people and projects as numbers and success stories. In other words, there is no pragmatic, synthetic approach to ministry.
This book is entertaining and at times insightful, but it is also a bit shallow on biblical theology. It is not one of those books that a Christian should read to grow in his faith, or to learn something important concerning the foundations of the faith. Nevertheless, it is an easy book. I don't know if I can highly recommend this book, but it's not something I would dissuade either.
Note: I received this book complimentary from Booklookbloggers.com. I was not obligated to write a good review, but only my honest opinion.
Currently Reading:
Taking God at His Word: Why the Bible is Knowable, Necessary, and Enough, and What that Means for You and Me
by Kevin DeYoung
Category: Theology / Christian Living
2014, Crossway
A great Q and A session from the Inerrancy Summit (Shepherd's Conference) this year: